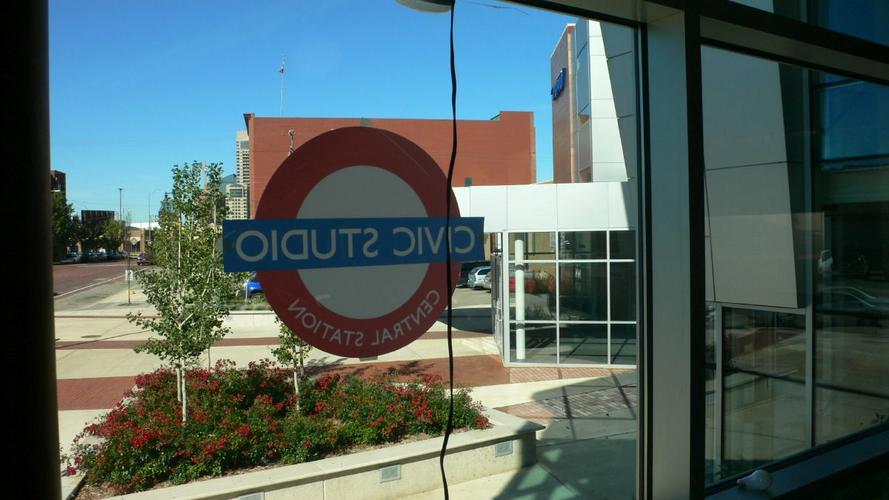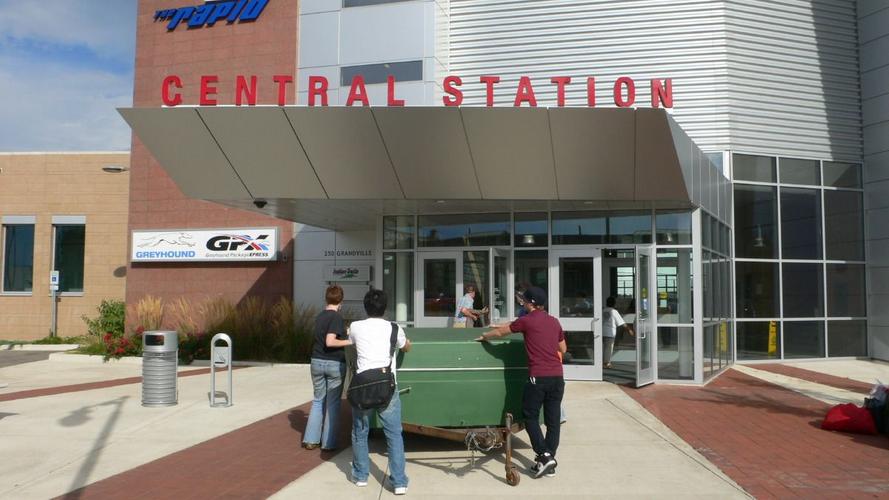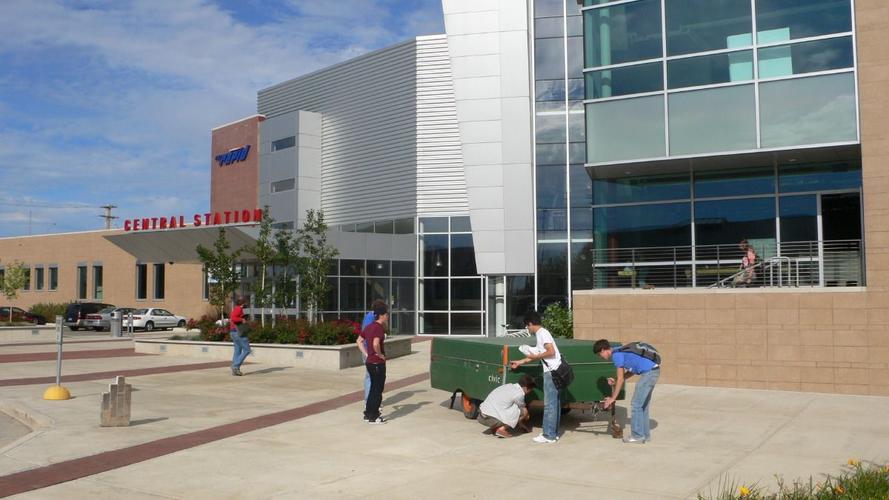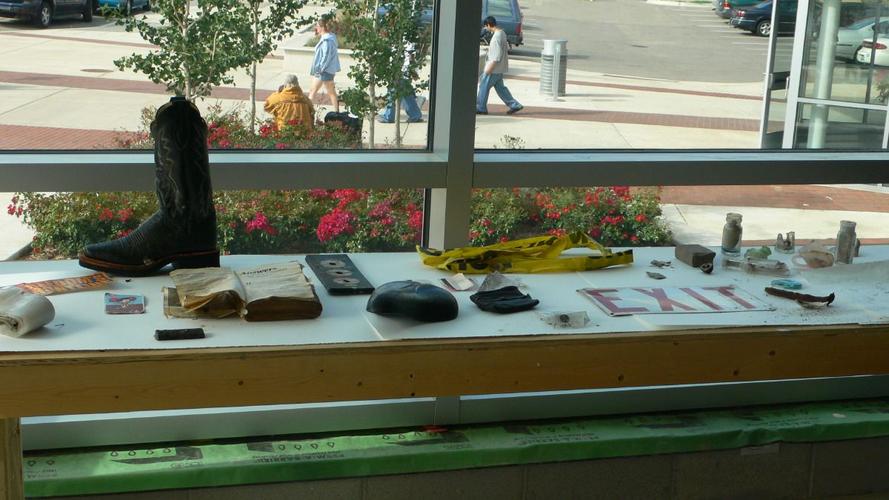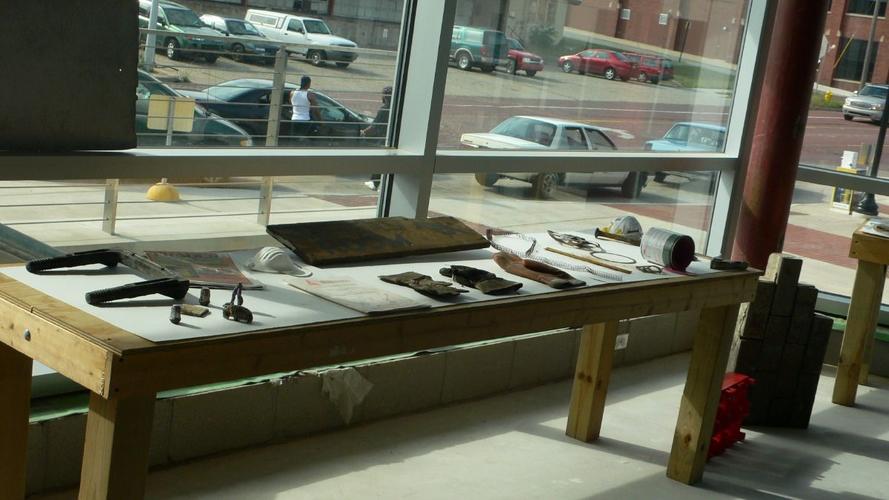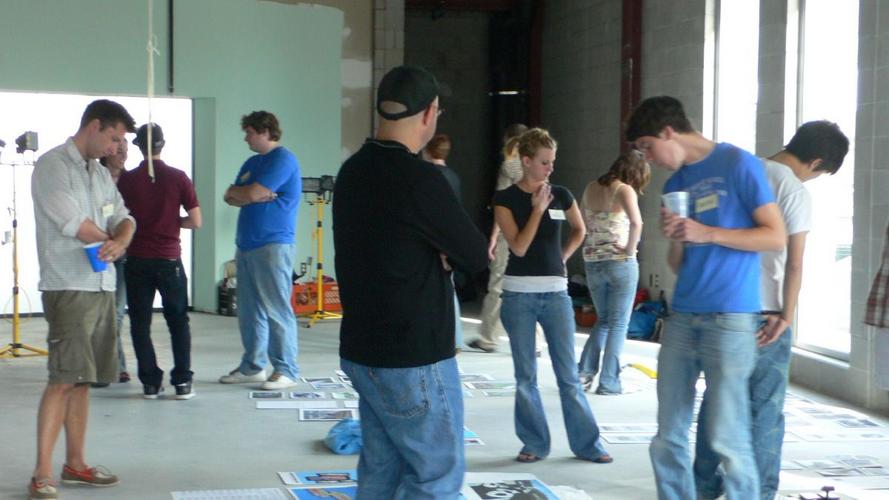 Civic Studio at Centralstation
August-December 2006
250 Cesar E. Chavez Ave SW

Come join the Civic Studio on our first day at the Central Station. We're beginning a new project housed in the new central transportation station in Grand Rapids. The building is adjacent to the RAPID (Grand Rapids City Bus) Platform with the swooping white fabric roof along 131. Central Station is a "green" building that houses Greyhound and Indian Trails Bus lines and soon a cafe run by Goodwill Industries.

No formal program - just people and possibilities. We will have studio archives from past projects there with us. We will also be interested to hear your ideas for the project. Please stop by and say hello. If you can't make it on the 1st we have an informal open studio every Friday from 4-5pm during the project. The Central Station project will run from September 1 through December 20. We will be presenting several events as well as some regular public hours.

Central Station is on Grandville about a block north of Wealthy. Grandville is also accessible just south of Fulton and Monroe. The best way to get there is on a bus.




Projects and events from this studio