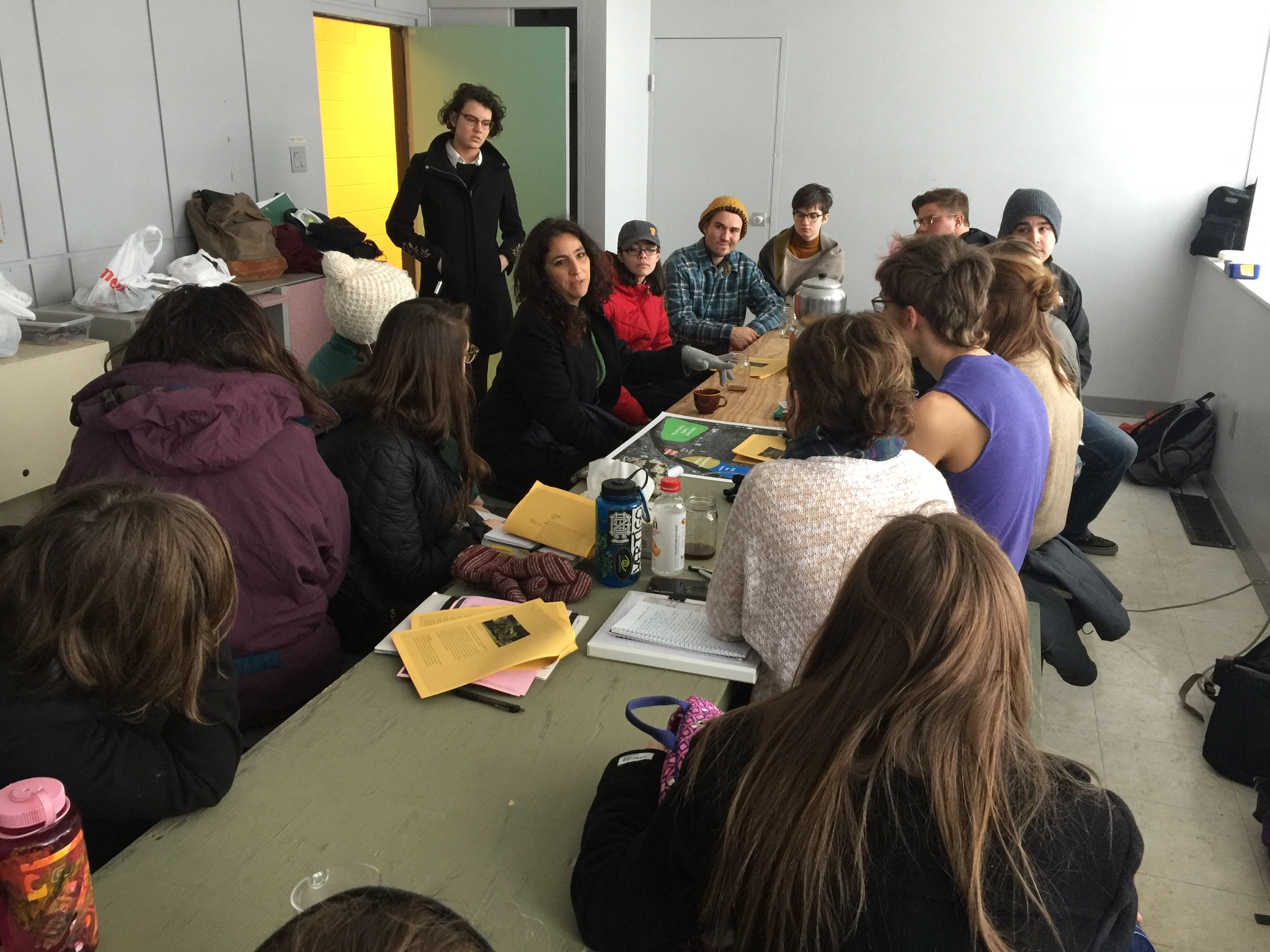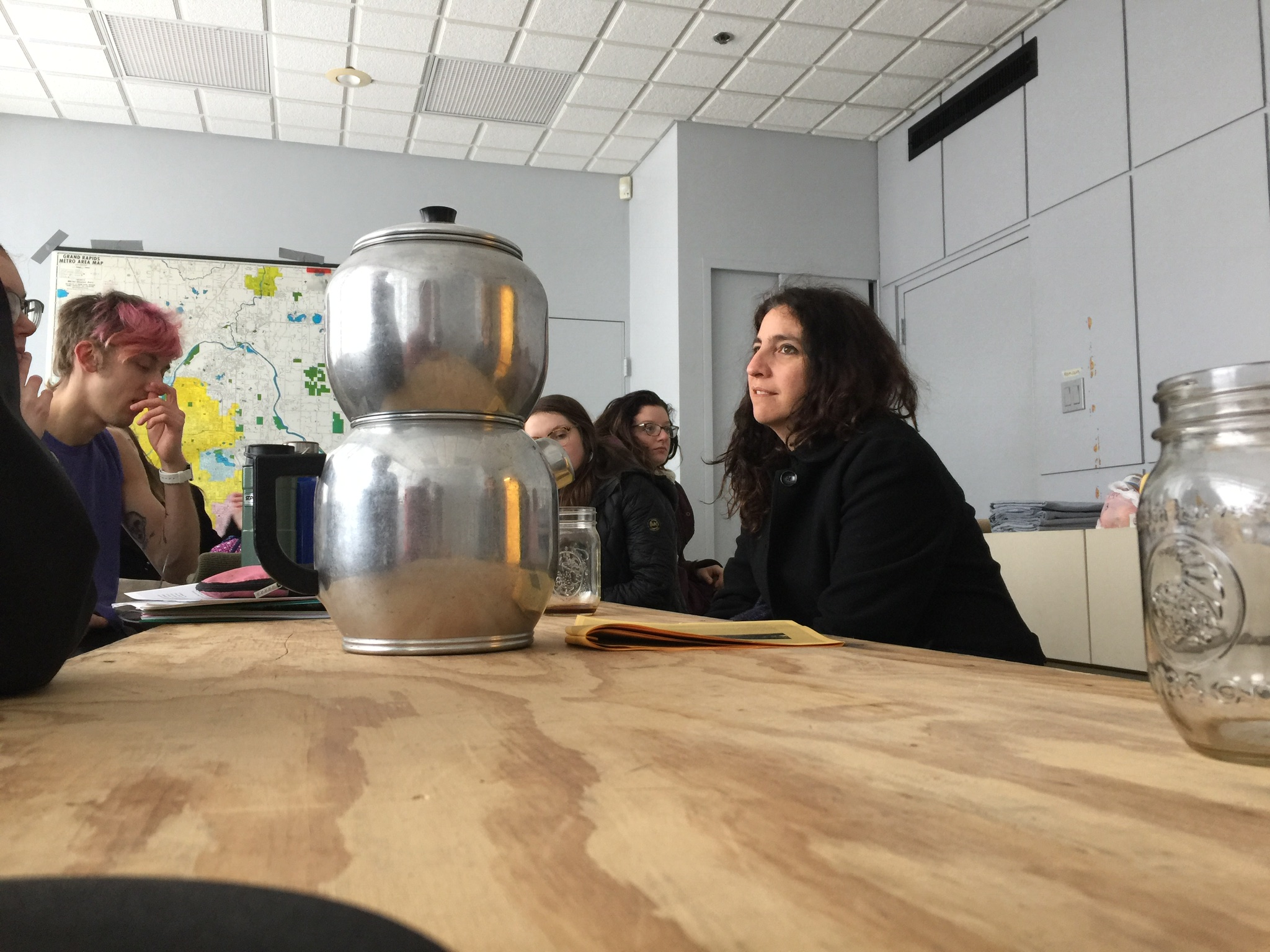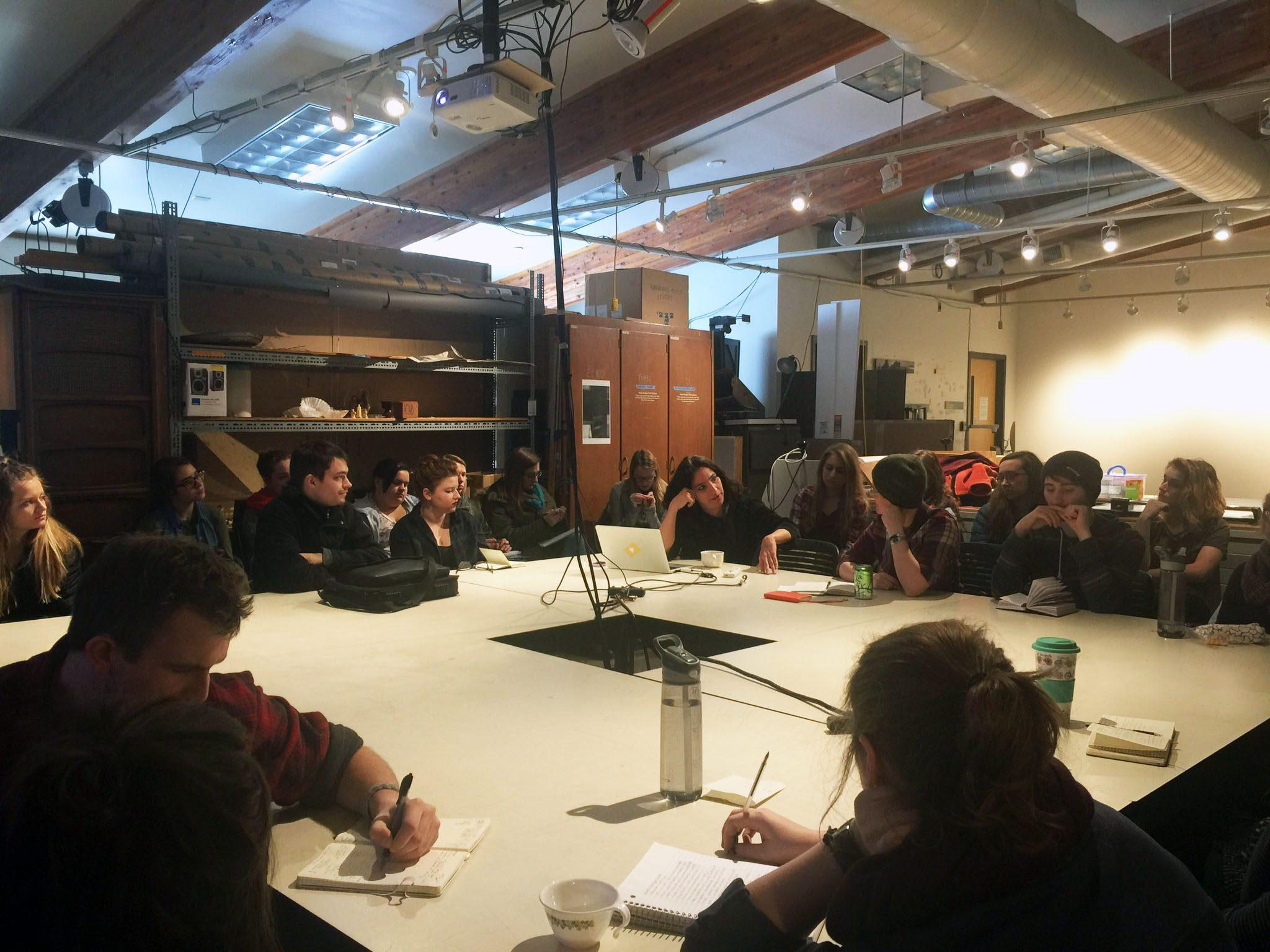 Beatriz Santiago Muñoz Visit
February 1, 2017

Beatriz Santiago Muñoz Visiting Artist Lecture
Presented by the Visiting Artists Committee of the Department of Art and Design

Beatriz Santiago Muñoz presented a Visiting Artist Lecture at Civic Studio on February 1, 2017. The lecture was the third lecture in a series ART AND THE RADICAL.

Beatriz Santiago Muñoz is an artist based in San Juan, Puerto Rico whose work explores recuperation from trauma, regeneration, affect, and the ways in which our connections to the past are actively produced, maintained, and refuted. The uncontrived, observational style of her art aligns it with the sensibility of documentary film, while also blurring the boundaries between fact and fiction. Despite its ostensible simplicity, Santiago Muñoz's work stems from intensive research, and demonstrates her concern for the role of the camera as a linguistic, political, and conceptual frame through which actions or events are seen.

Beatriz Santiago Muñoz visited with Civic Studio members for a group discussion, including a brief neighborhood walk in the surrounding area. Studio members individually reflected upon their experiences and understandings of this particular Civic Studio's context, allowing for the group discussion to reach a unified interpretation of the area.

The conversation then focused on the topic of rapidly changing urban political climates. Bea shared her perspective of San Juan, Puerto Rico, where a trend of lower and working classes have been pushed out due to wealthier individuals entering as global tourists. She described the tensions which have risen as a due to this disparity, resulting in displacement, exploitation, and social unrest.

In her work, Muñoz confronts the problematics of ethnography, institutional hegemony, and the politics of spectatorship. She encouraged the practice of "thinking with" a place/people rather than looking in from the outside. During her public lecture, Bea shared excerpts from her films which embody this principle in their development: when working in new contexts, she immersed herself alongside those individuals and places she has worked with. Rather than setting out with a specific script, goal, or intention, the work develops organically in collaboration with others involved. The resulting "artwork," then, exists primarily as the experience of creating in synergy with others rather than the actual finalized product itself.

Her resistance to depicting individuals/places from an outsider perspective is embodied in much of Beatriz's work. In the solo work she highlighted during the lecture, Muñoz is careful to reveal the oppressive forces (military bases, drone vision, etc.) without glorifying or reinforcing the power they hold. She described that the act of seeing differently, rather than reproducing tragedy, can be embodied in the immanence and ritual of collective creative practices.

Santiago Muñoz visited Grand Rapids and GVSU while preparing for the 2017 Whitney Biennial, and amidst recent projects at Serpentine Gallery in London, Sullivan Galleries in Chicago, El Museo del Barrio and the New Museum in New York, and the Institute for New Connotative Action in Seattle.








Other projects from Straight St. and Wealthy