Branded Space: Towne Club
April 23, 2005

Our study of the local aerial photographic maps turned up some inspiring and curious anomalies. One thing kept coming back into our conversations about public space, the futility of art, branding of space, soda pop, and the politics of space: a sign on the roof of a Senior Center in the area that read, "In Love Serve One Another". What was most odd about the text was its location on the roof where nobody can see it. Funny though, once you know it is there, it is quite effective.

As part of our work around the the brand "Towne Club," we painted the logo on the roof of the studio building.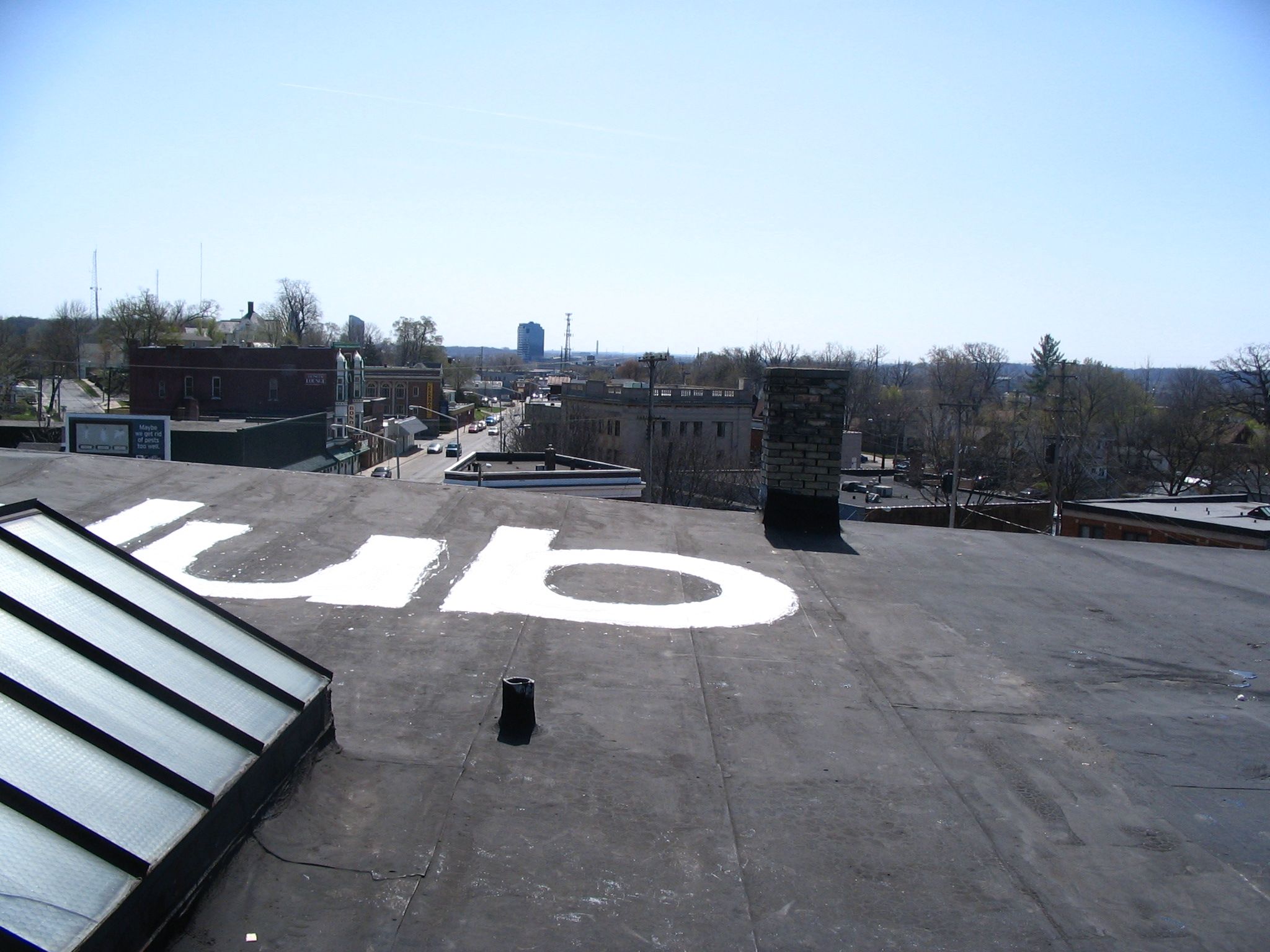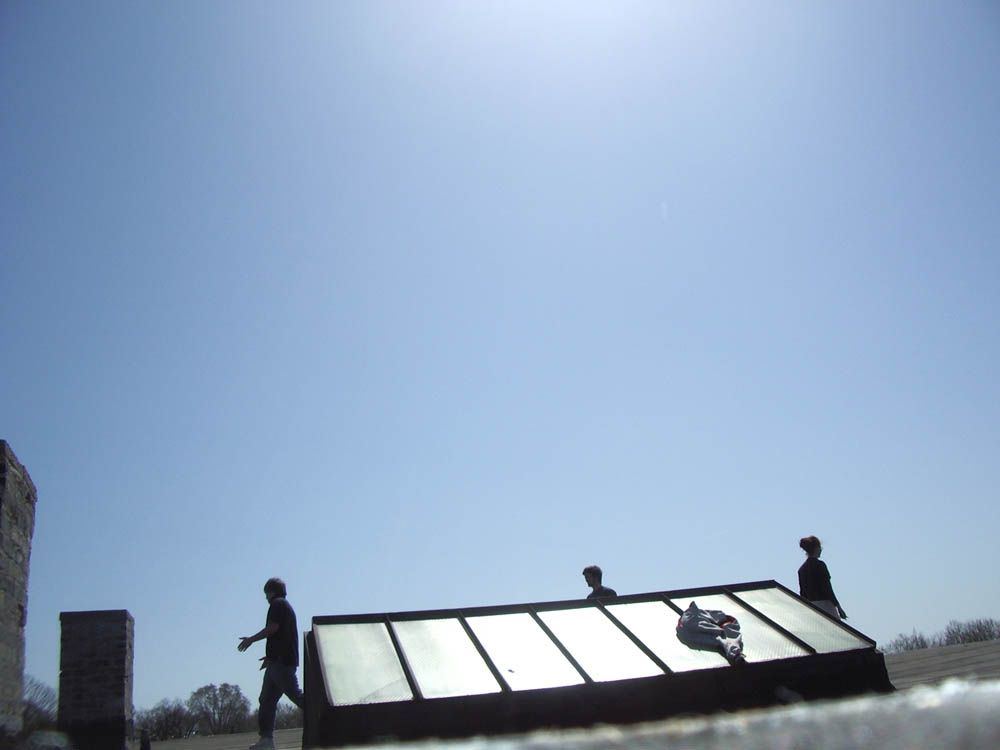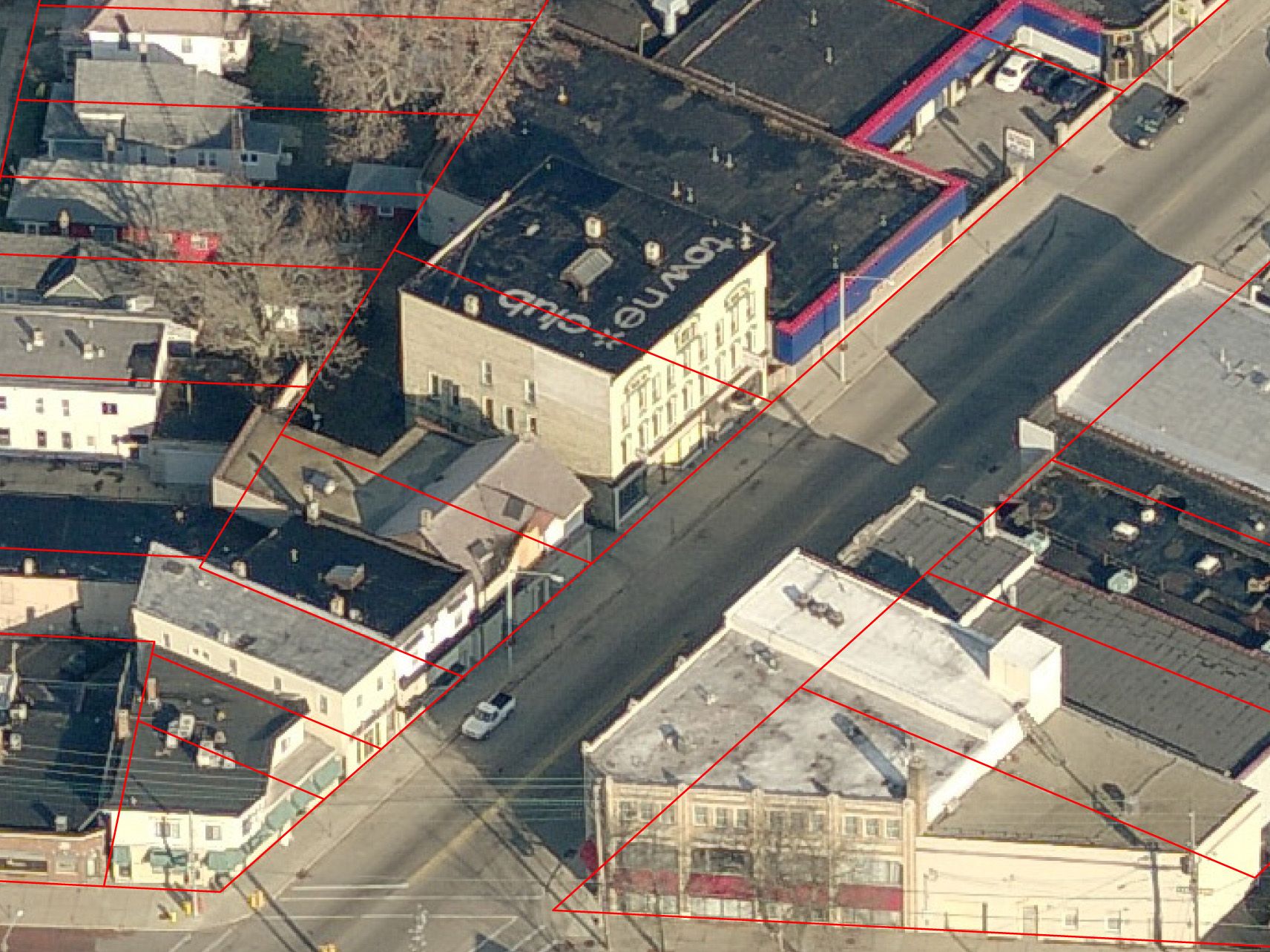 Other projects from the Creston Rock Shop