SUPERFUND COFFEE HIDE UNDERGROUND FURNITURE STRIKE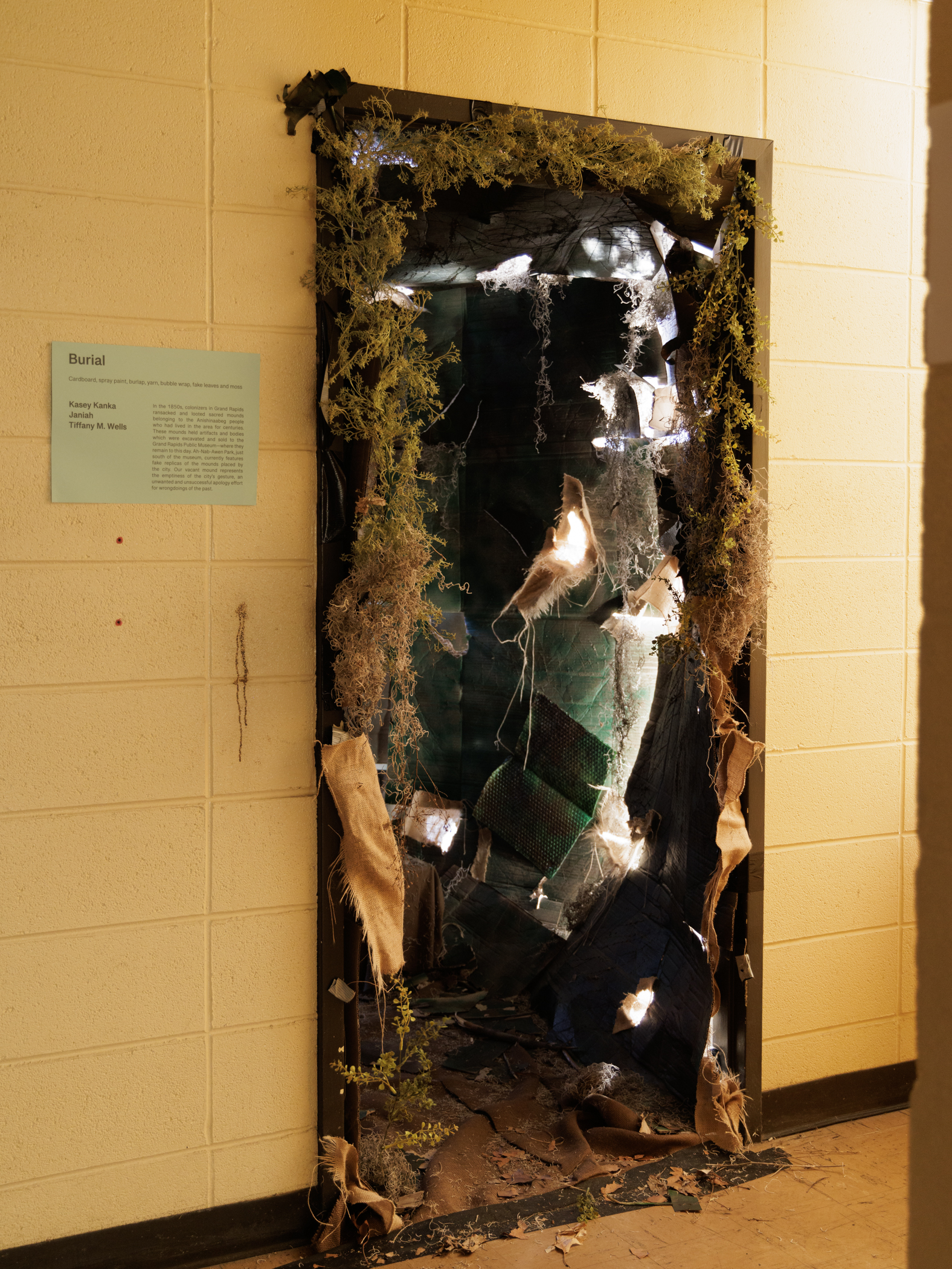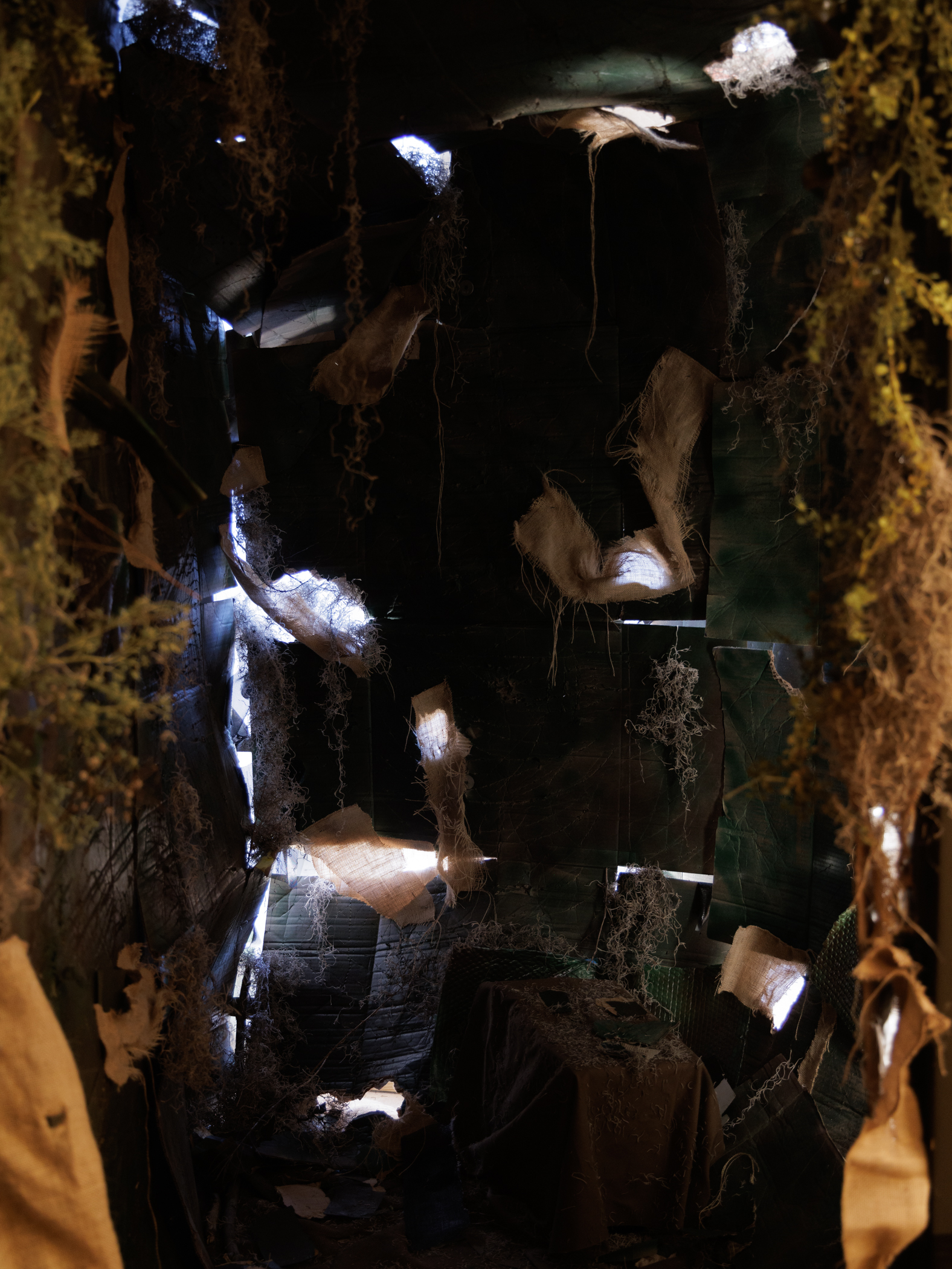 Burial
Kasey Kanka, Janiah Mather, Tiffany M. Wells
Cardboard, spray paint, burlap, yarn, bubble wrap, fake leaves and moss

In the 1850s, colonizers in Grand Rapids ransacked and looted sacred mounds belonging to the Anishinaabeg people who had lived in the area for centuries. These mounds held artifacts and bodies which were excavated and sold to the Grand Rapids Public Museum—where they remain to this day. Ah-Nab-Awen Park, just south of the museum, currently features fake replicas of the mounds placed by the city. Our vacant mound represents the emptiness of the city's gesture, an unwanted and unsuccessful apology effort for wrongdoings of the past.









Other projects from Straight and Wealthy (again)