Dylan Miner Visit and Talk
November 2, 2015

ALL SPACE IS PUBLIC. ALL LAND IS INDIGENOUS. ALL OWNERSHIP IS VIOLENCE.
A talk by Dylan Miner

On Monday, November 2nd, 2015, artist Dylan A.T. Miner spoke at Civic Studio's space at 336 Straight St SW in Grand Rapids. Dylan A.T. Miner is a Wiisaakodewinini (Métis) artist, activist, and scholar. He is Director of the American Indian Studies Program and Associate Professor at Michigan State University. Miner holds a PhD from The University of New Mexico and has published extensively. His book Creating Aztlán: Chicano Art, Indigenous Sovereignty, and Lowriding Across Turtle Island was published in 2014 by the University of Arizona Press. He has been featured in more than twenty solo exhibitions and has been artist-in-residence at institutions such as the School of the Art Institute of Chicago, École supérieure des beaux-arts in Nantes, Klondike Institute of Art and Culture, Rabbit Island, Santa Fe Art Institute, and numerous universities, art schools, and MFA programs. His work "Anishinaabensag Biimskowebshkigewag (Native Kids Ride Bikes)" was recently exhibited at the Grand Rapids Art Museum and is an ongoing project in which artist Dylan Miner collaborates with urban Native youth in an attempt to connect contemporary youth culture with traditional stories.

During his visit Dylan encouraged open dialogue and discussion, focusing on the collaborative development of conversation over didactic presentation styles often seen in artist presentations. Though he spoke of his work and his practice as an artist, his talk, 'All space is public. All land is Indigenous. All ownership is violence.' was focused more on connecting with the audience- a standing room only presentation.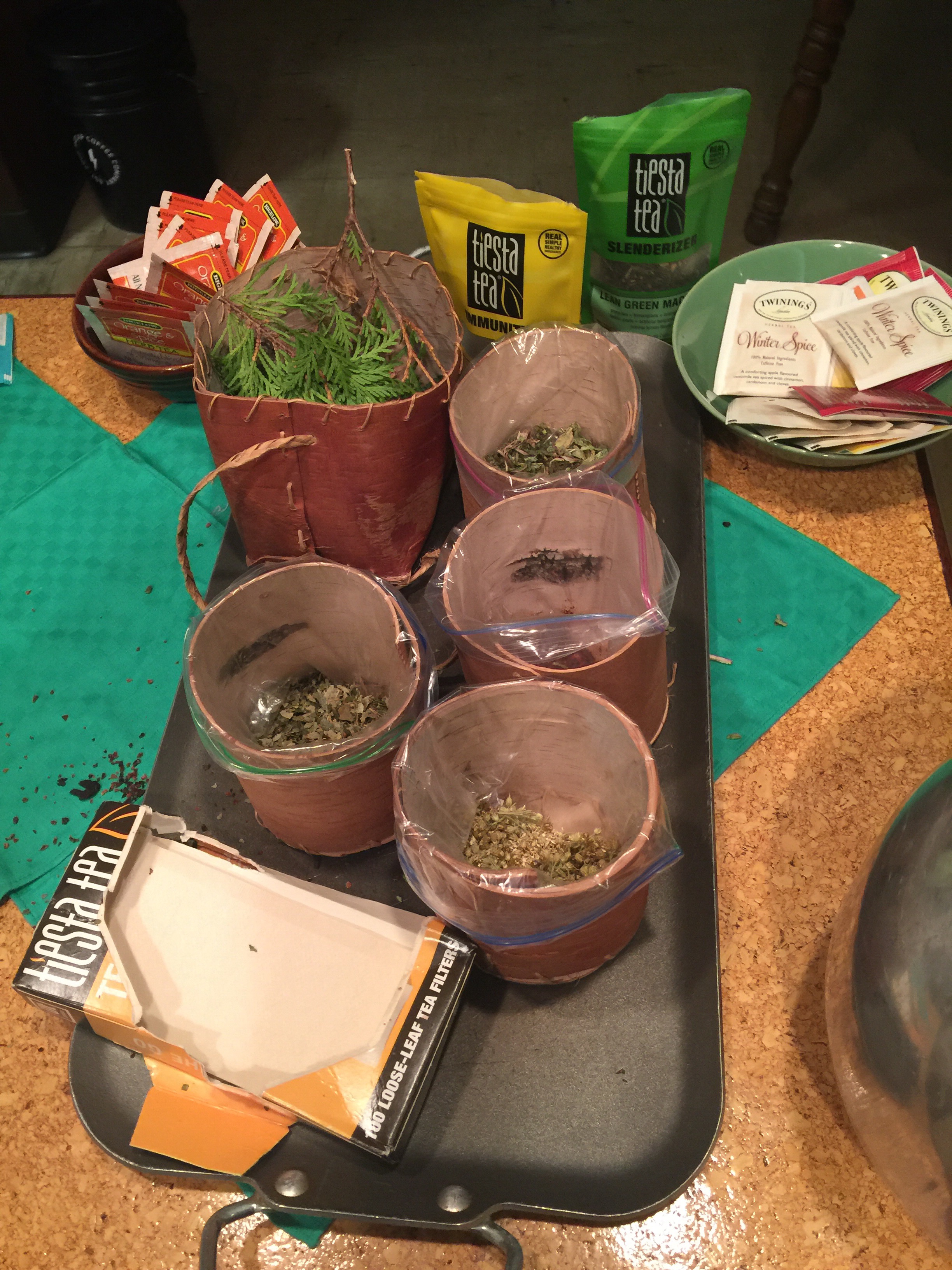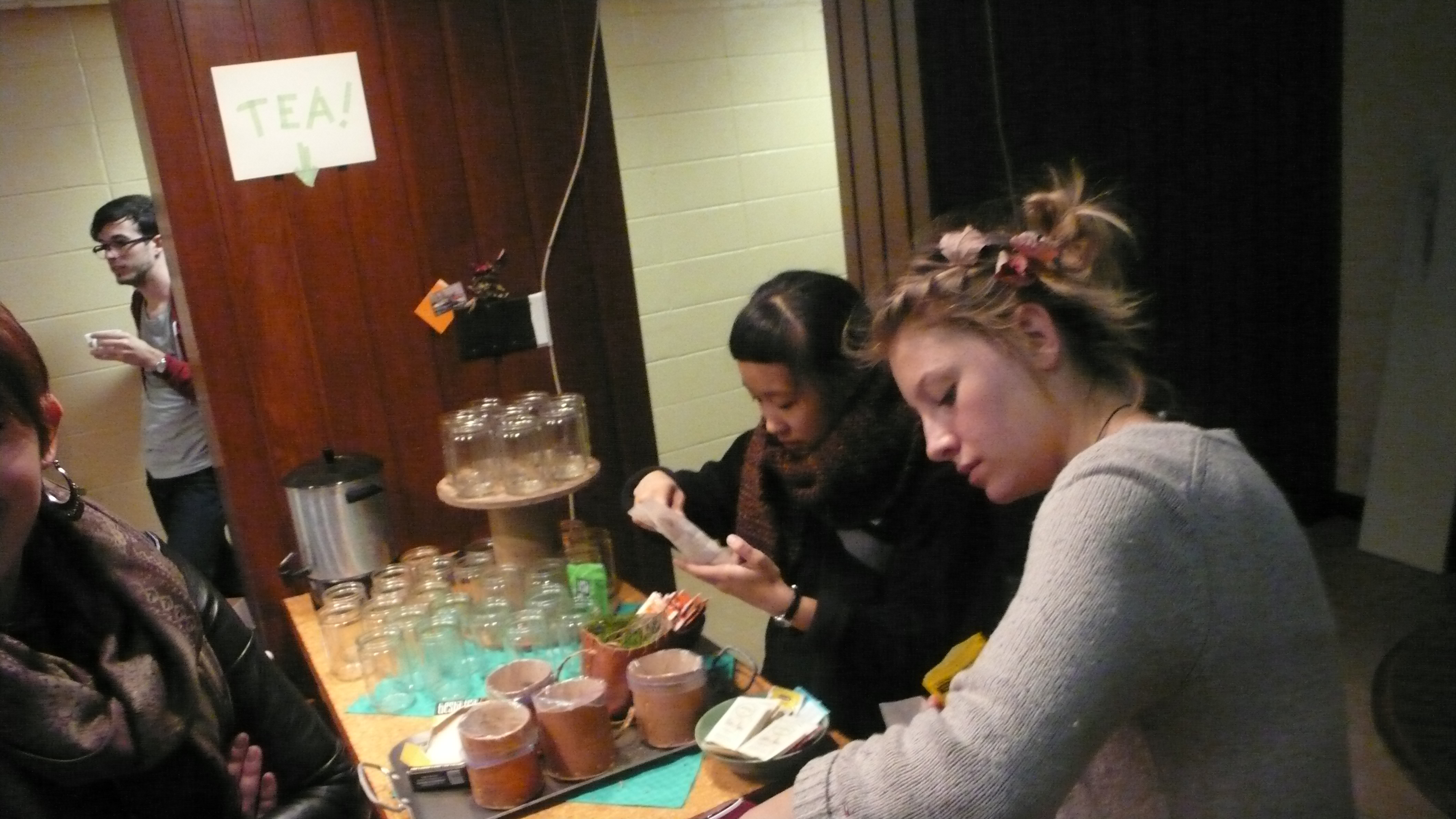 One of the richest practices to come out of Dylan Miner's studio experience is the art of visiting. Before the talk, Dylan spent the afternoon with Civic Studio. As part of his ongoing studio practice, "The Elders Say We Don't Visit Anymore", the studio shared tea harvested by Dylan, and spoke of the issues Civic studio is grappling with, in addition to the relevance of the work Dylan is dealing with in his practice. Dylan uses the tea as a catalyst for engaging natural, in depth conversation. The talk engaged many elements of the work Civic Studio engages: gentrification, place, social issues, and the recurring concerns about the threats and history of the West Side of Grand Rapids. Taking place both in the studio and outside, walking through the West Side, the talk engaged both physical space and public imaginaries.

This program was part of the Civic Studio that took place at 336 Straight Street SW in Grand Rapids from September through December of 2015.

Connect with Dylan
https://www.facebook.com/events/1198246680189111/
http://www.dylanminer.com/
https://michiganstate.academia.edu/DylanMiner
https://instagram.com/wiisaakodewinini
Twitter: @DylanATMiner

Location
336 Straight Ave SWUnited StatesSee map: Google Maps




Other projects from Straight St. Studio at Wealthy