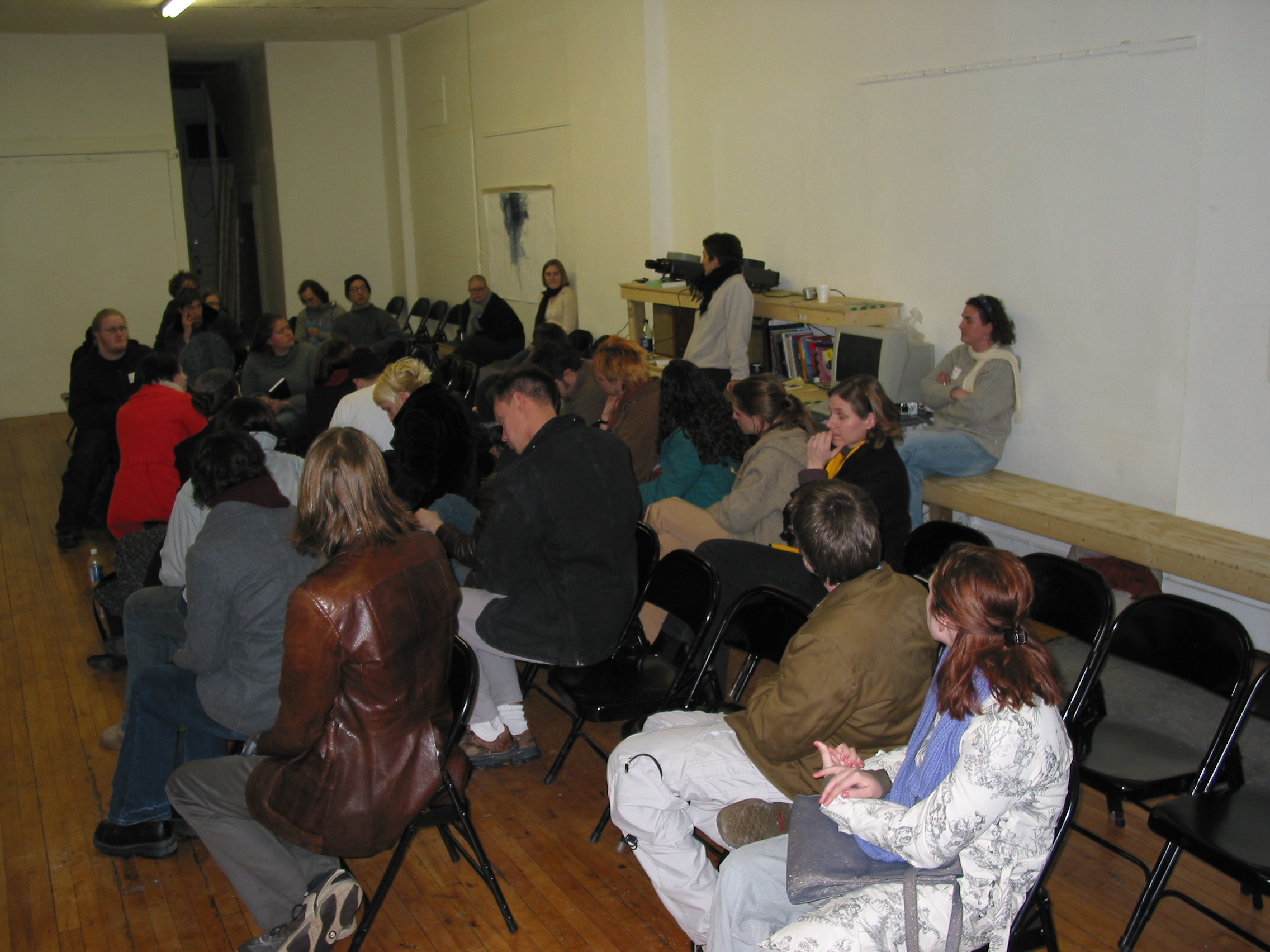 Laurie Palmer Visit
February 14, 2003
Laurie Palmer lecture at the Civic Studio project at 665 Bridge Street NW in Grand Rapids, Michigan on February 14, 2003 at 4pm. She will be visiting and working with the studio earlier that day. The studio was excited to have Laurie visit because of her significant experience and insight into the dynamics of civic and public art practice.
Laurie Palmer's interdisciplinary art practice includes sculpture, writing, public art, and collaborative projects. She is a founding member
of the artists' collective Haha, with whom she has worked for fourteen years. She has exhibited both individual and collaborative work in the US and abroad, and published her writing in frieze, Artforum, WhiteWalls and other journals. She is currently Associate Professor in Sculpture at the School of the Art Institute of Chicago.
http://alauriepalmer.net/
http://www.hahahaha.org/projects.html
Other Projects from Bridge St. Studio