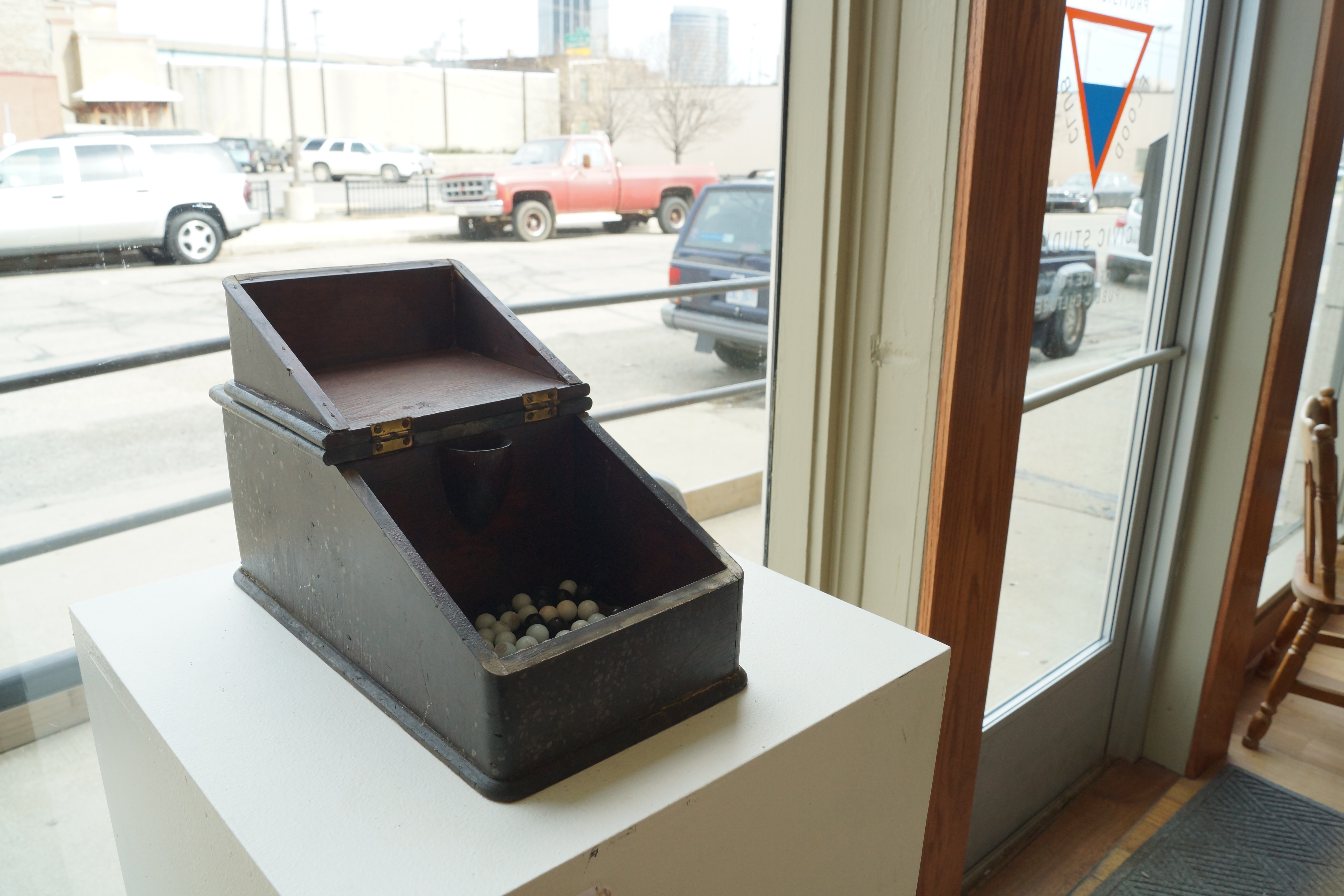 Lexicon Club Black Box
April 18, 2014

The history of social halls on Grand Rapid's West Side became a central studio inquiry for the Provisional Flood Club as a way of trying to understand how social structures can operate in inclusive and equitable, democratic ways. The Lexicon Club was an historic social hall in Northwest Grand Rapids located at 209 Lexington in the over one-hundred and thirty year old building formerly occupied by the Turnverein Club that burned down in December of 2012. Although it was a German club, the Lexicon Club was inclusive to all nationalities and religions, unlike many of the church affiliated clubs in the area.

The club employed a traditional ballot box for its voting process similar to that of the Freemasons, in which each member of the club would cast a vote privately by casting either a black or white ball into the box, hence the etymology of the term "blackballing."While club members could see and hear the act of voting as each member went to the from of the room to cast their vote, they could not see which color marble the voting member was using. Former Lexicon Club member John Schulz donated the box to be displayed in our Provisional Flood Club exhibition in April 2014.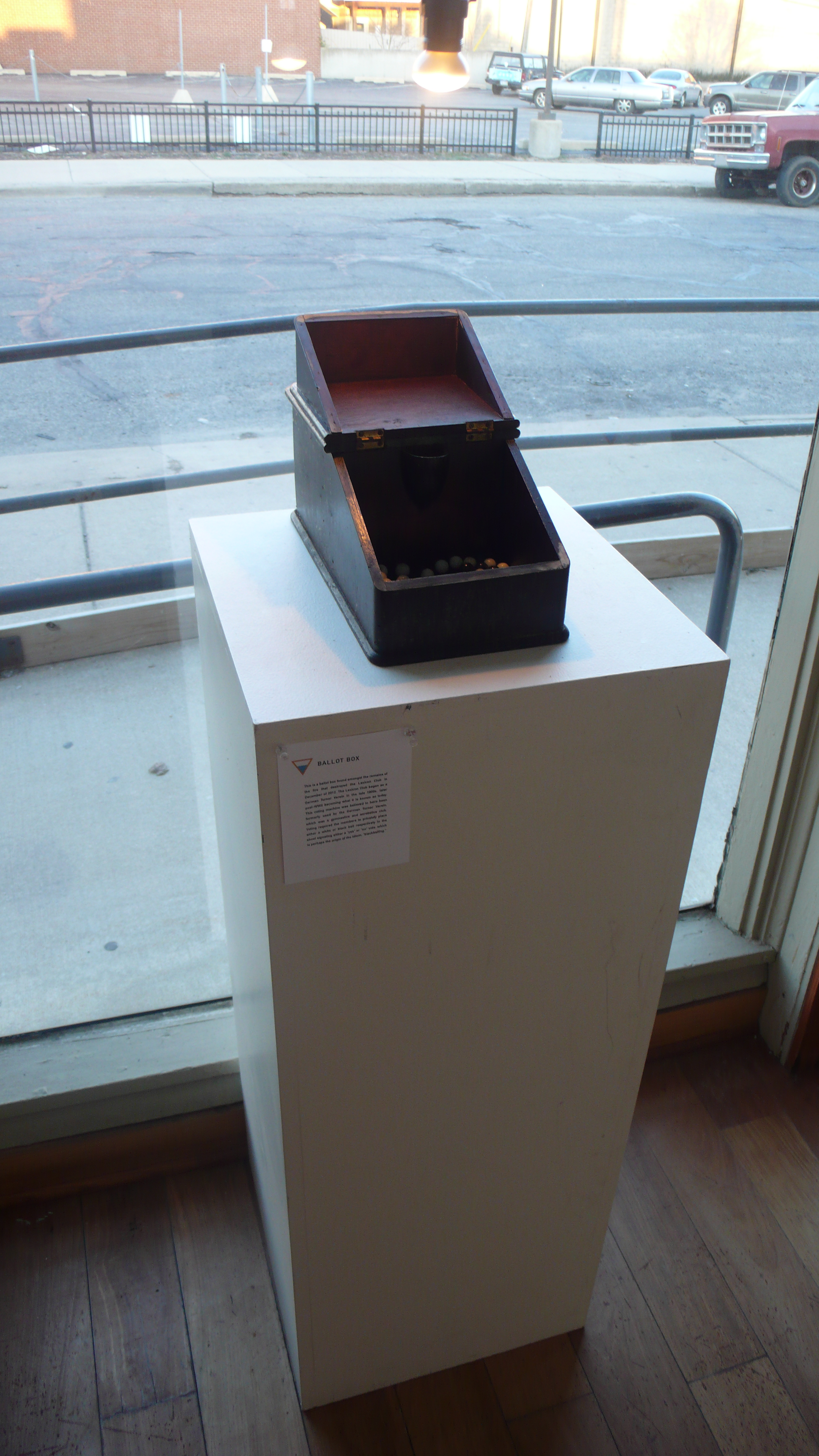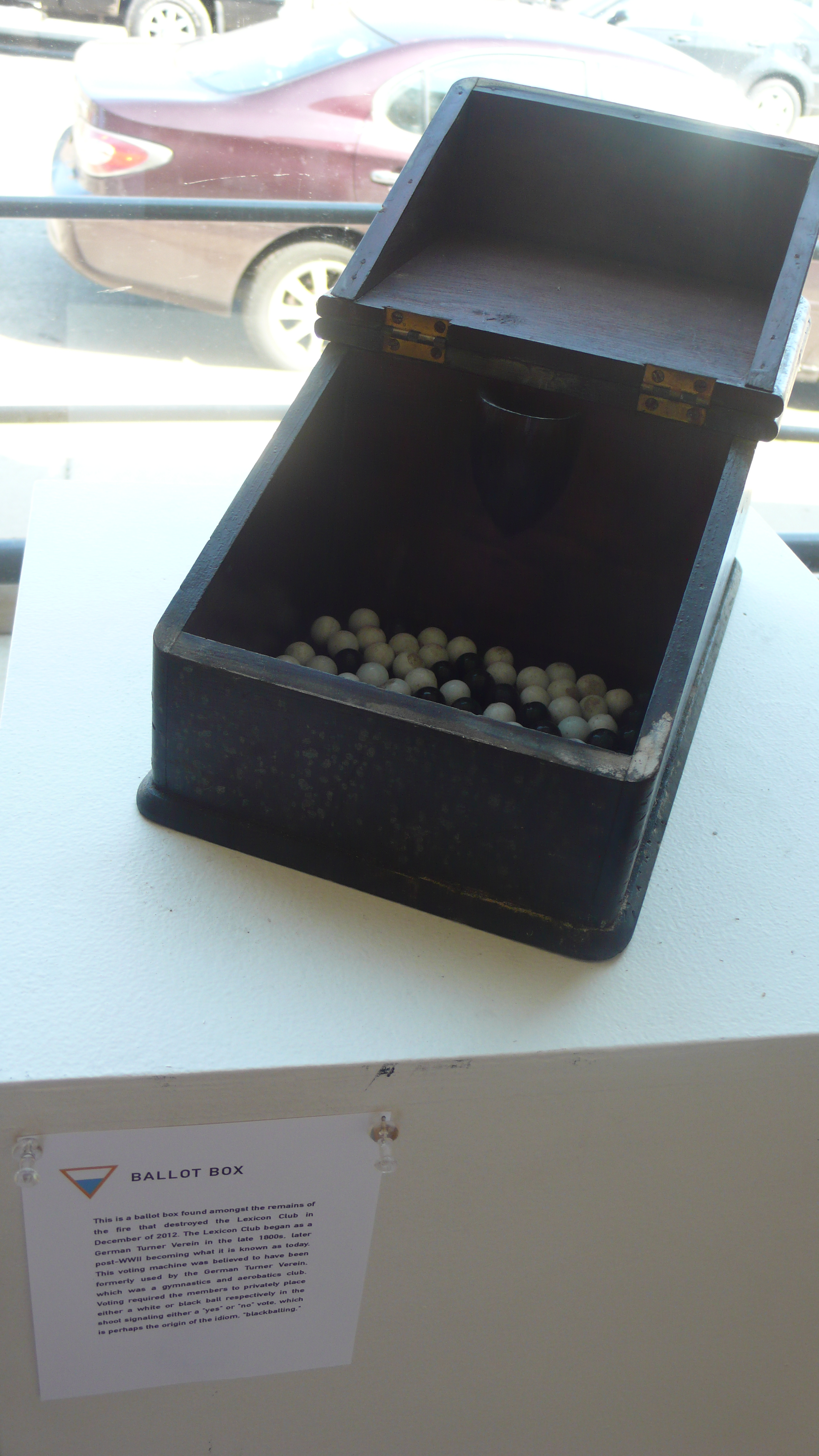 Other projects from the Showroom at Broadway and Bridge Studio