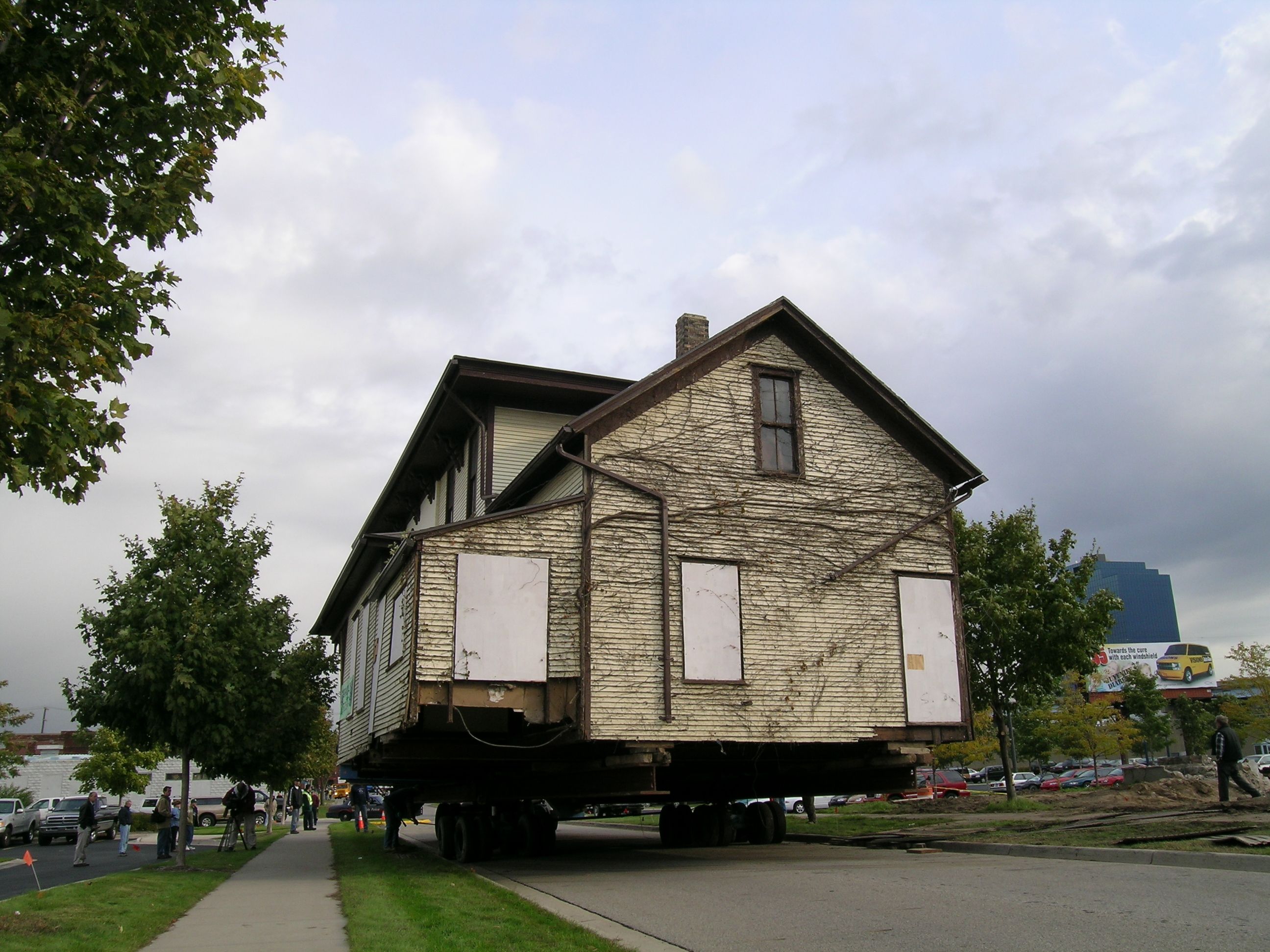 Moving House
October 3, 2003

The neighborhood contained old mostly clapboard working-class housing that was at this point mostly rental property. This neighborhood developed across the Grand River from downtown. Later, the separation of space in the form of the river was further amplified by the construction of Highway 131. When the city approached Mr. Kroon to aquire his home for the parking lot project, he absolutely refused. He had grown up in the home and was the last living member of his immediate family. After argument and negotiation the city agreed to allow Mr. Kroon to live there until he died or became unable to live there. The house remained for several years in the middle of a vast parking lot, a material demonstration of the oddness of the otherwise benign form of a parking lot. Prior to the October move, Mr. Kroon had become unable to remain in the house and had moved into an assisted living facility.

Alex Murdorsky and the Grand Rapids Historical Organization inquired about the disposition of the house. The city agreed to donate the house to the Historical organization. The house was moved to a vacant lot on Broadway just north of Bridge Street. Plans are being implemented to create a museum of the immigrant experience in Grand Rapids. The civic studio displacement display has been donated to the organization.

*This development includes the Gerald Ford Presidential Museum, the Van Andel Public Museum of Grand Rapids, the Van Andel Arena, and the Pew and DeVos Centers of Grand Valley State University. A part of the parking is now under construction as the new location for the downtown YMCA.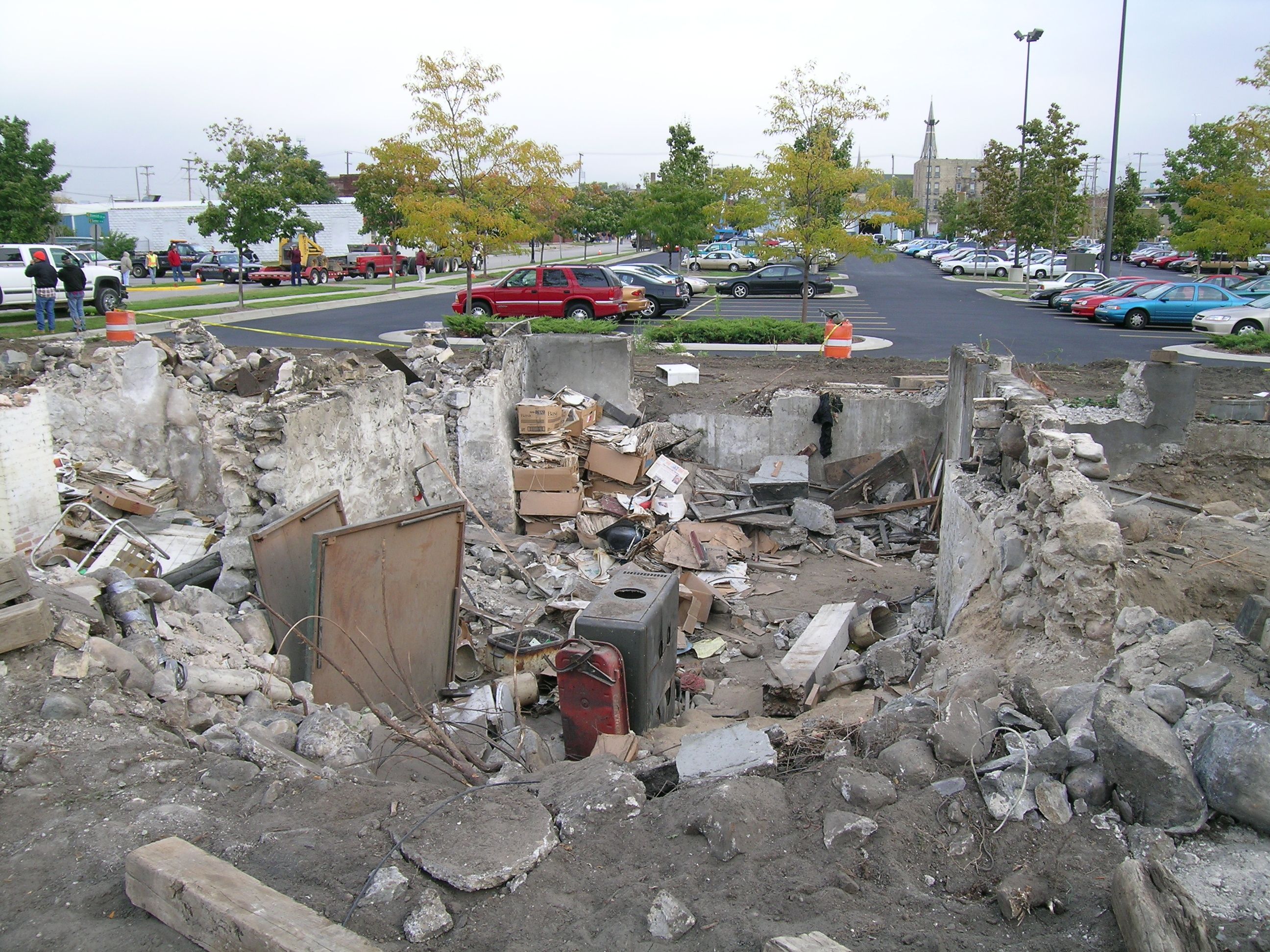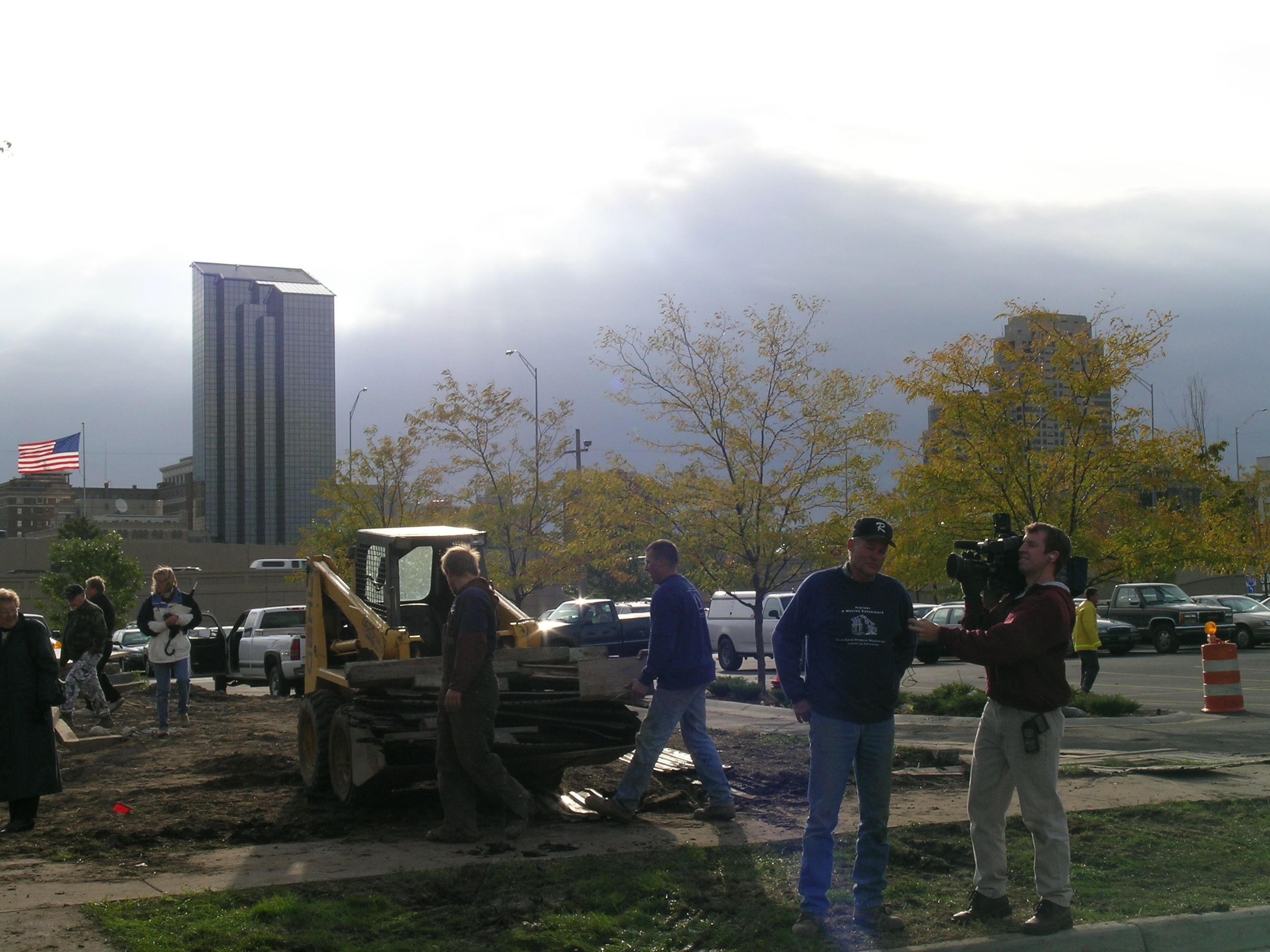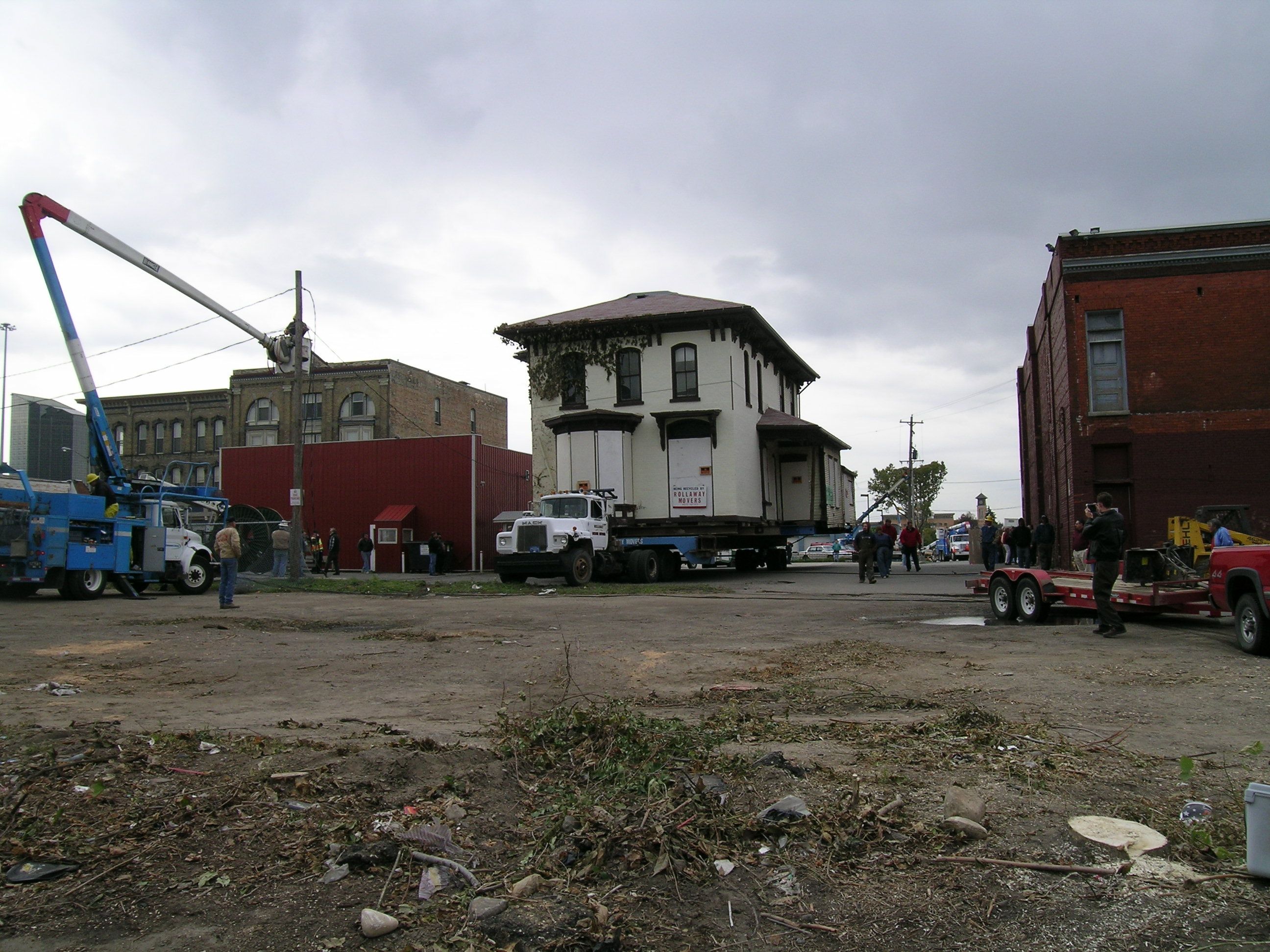 Other projects from Alabama St. Studio