OFFSHOP Inconvenience Store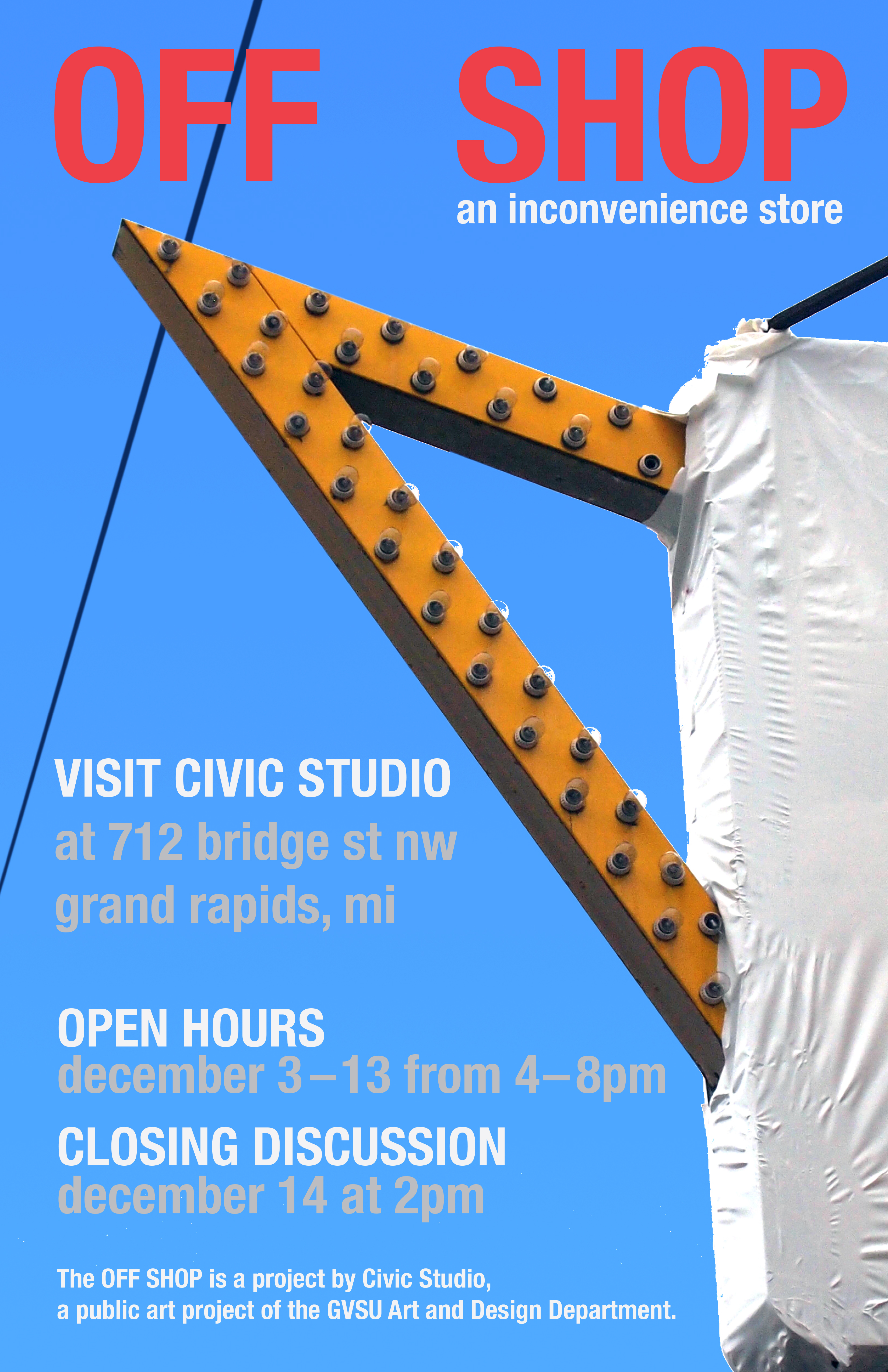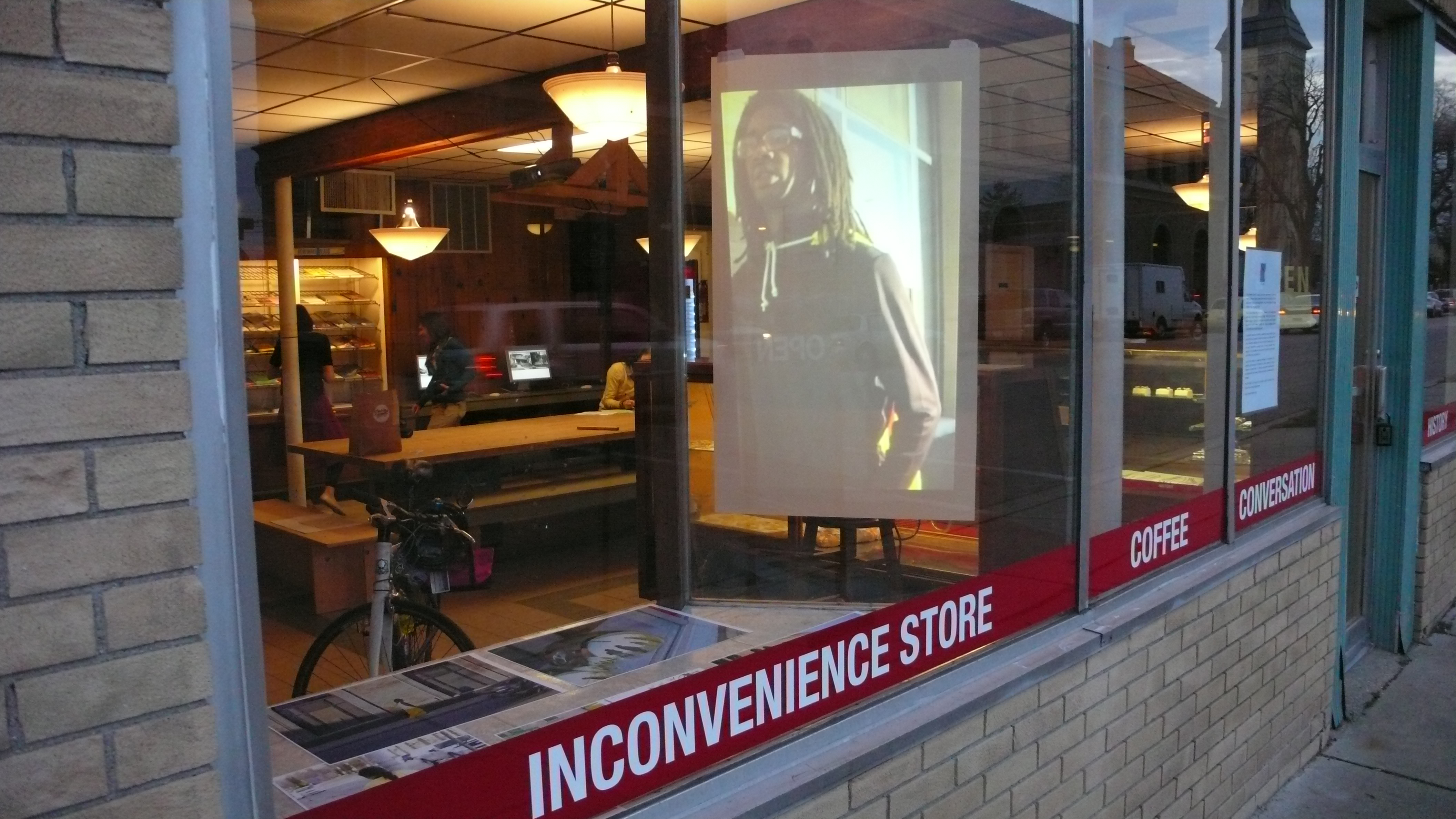 OFFSHOP Inconvenience Store
December 3, 2012 - December 13, 2012

The American Bread Company was a major social center on the West Side. Community was cultivated over coffee and doughnuts, and their traditional breads are still sought after. Now, there is talk of it being turned into a convenience store.

Civic Studio's recent arrival and current placement at the bakery has been one of caution and consideration when handling the American Bakery's legacy. We are only a temporary fixture here, and the studio inquiries we publicly present carefully offer ways to consider current cultural shifts and anticipate future ones.

Convenience stores are structured to satisfy our exact needs. They promise that the exchange for products will occur rapidly, with very little human interaction enabling us to move on to the next pressing task. Is this rapid, machine-like exchange what we really consider most valuable? Is it so valuable to us that we want it to exist at every street corner? What else is valuable to us?

The OFF SHOP offers an experience alternative to convenience. By organizing and branding this space as a shop, expected in-store behaviors are made clear. It is through working with these behaviors and experiences that a way to discuss and rethink "convenience" is fostered.

The Civic Studio project at the former American Bread Company (712 Bridge St) began in September and continued through the beginning of December 2012. Civic Studio is a project of the Department of Art and Design at Grand Valley State University. For more on Civic Studio: civicstudio.org.