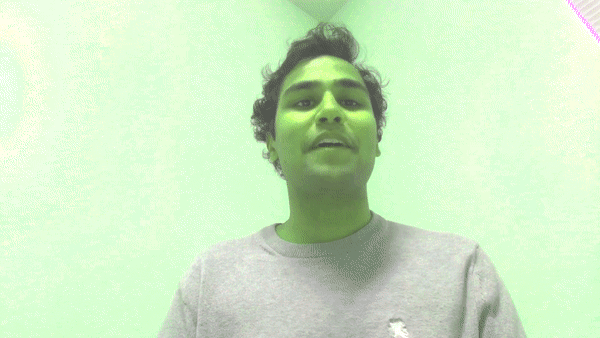 present(n)ation
Ali Arshad

Beginning to generate experiential meaning in civic space, has led me to use the term "tourist." I do this in response to understanding the origin of my own being as a South-Asian artist. I use the term "tourist" as an amalgam for all my inquisitions in present(n)ation. Initial questions surrounding my participation as a tourist in Civic Studio were raised, when I was prompted to map Grand Rapids which was unknown to me both extrinsically and intrinsically. Continuing to hold onto these questions, the conception of tourism helped develop and maintain an intercultural practice allowing me to form civic across digital, physical and textual mediums enriching my study of the civic.

present(n)ation is an on-going project which continues to grow and evolve with me as a tourist and how I adapt to ever-changing civic engagement from physical spaces to digital. The present(n)ation has currently been live streamed three times on the social media platform, Instagram. I aim to take this project on other platforms in future and explore the idea of a tourist in a digital realm.

With project present(n)ation, I attempt to use myself, my culture and my role as a tourist in the Midwestern United States by simply presenting on a particular subject matter - the Queer Culture of Pakistan. The presentation comprises sharing art practices of a few queer artists who work across cultures and geography to raise awareness towards the queer attitudes of both Pakistan and United States of America. The content of the presentation remains politically charged only to the extent of bringing my culture in to the queer discourse of another culture. In doing so, I aim to establish the responsibilities a tourist has towards the place one visits.

Hence, especially, amidst a global pandemic that directly impacts and heavily affects both the tourist and the tourism industry. The necessary use of digital medium explores innovative possibilities and responsibilities for contemporary tourism and tourists. I strive with present(n)ation to offer a unique and fresh perspective of my nation to people endorsing a bridge between cultures in a healthy and sustainable way.




All images are being used for educational purposes only.



(Video of live event)

Other projects from Remote Civic Studio